Upcoming Master Class:
At the North American Jewish Choral Festival in Stamford, CT from July, 7 – 11, 2019, Dr. Ganz will present two "Playshops" (#1 and #2) and one workshop (#3).
"I Got Rhythm"
Exercises in developing Rhythmic coordination: learn to keep four rhythms in the body simultaneously and finally sing triplets correctly!  Once it's physically correct, it will be vocally correct.
"Try To Remember"
Exercises in developing pitch memory and tuning your voice to another's in order to become a better chorister. "What was that last pitch I sang on the previous page?"
"The Sephardim: Celebrating holidays and the life cycle." Listen to both professional and native singers of Sephardic song.
Participants will perform (as a group) songs about courtship, marriage, murder (!), as well as Jewish holidays.
Orchestral And Stage Appearances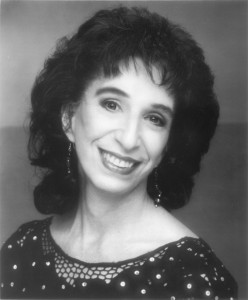 Slovak Radio Orchestra (Bratislava) – Robert Black, conductor: "Three Songs of Pablo Neruda" by Thomas McKinley Seattle Symphony – Gerard Schwartz, conductor: "Dancer in a Garden" by Elain Erickson Brooklyn Philharmonic Orchestra, Lukas Foss – conductor: "Chanson Dada" by James Sellars Portland, Maine Symphony Orchestra – Toshiyuki Shimada, conductor: "Ancient Voices of Children" by George Crumb New York City Symphony – David Eaton, conductor: "Folksongs" by Luciano Berio Arad Philharmonic (Romania) – "Lieder eines fahrenden Gesellen" by Gustav Mahler Houston Grand Opera – Directed by Wesley Balk: "The Wanderer" (tide role) Houston Ballet – Emmano Florio, conductor: "The Cruel Garden" by Carlos Miranda (after Federico Garcia Lorca)
Plainfield, New Jersey Symphony – Edward Murray, conductor: "Sheherazade" by Maurice Ravel and songs from "Des Knaben Wunderhom" by Gustav Mahler New York Philharmonic Orchestra – Leon Barzin, conductor. Haydn Piano ConcertoIn D Major. (Piano soloist, age 10)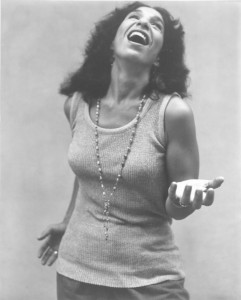 SOLO APPEARANCES
Milanopoesia Festival (Italy), St. Cyprien International Festival of the Arts (France), the Ijsbreker and Stedelijk Museum (Amsterdam), Haus der Geschichte (Bonn), Centro de Bellas Artes (Puerto Rico), Contemporary Arts Museum (Philadelphia), Contemporary Arts Museum (Houston), Jerusalem Music Centre, Tel Aviv Museum, Israel Museum, University of Fairbanks (Alaska), North American New Music Festival (Buffalo, N.Y.), Merkin Hall (N.Y.), Pittsburgh New Music Ensemble, Brandeis-Bardin Institute (Los Angeles), Bowery Ensemble and Alliance for American Song (New York)
DUET RECITALS
With classical guitarist Sharon Isbin: The Frick Collection and the 92nd Street Y (New York), Vermont Mozart Festival, Grand Teton Music Festival, Aspen Music Festival Tours: Greece, Romania, Korea.
Recordings
MODE RECORDS: "Sequenza III" – Luciano Berio, "Ryoanji" – John Cage, "The Windwife" – Yvar Mikhashoff; AULOS SCHALLPLATTEN: "Ballad of Expected Death in Cairo" – Tsippi Fleischer; LEONARDA RECORDS: "Composers of the Holocaust"; MASTER MUSICIANS COLLECTIVE: "Three Songs of Pablo Neruda"- William Thomas McKinley, "Dancer in a Garden" – Elaine Erickson, "Voices in the Still" – Michael C. Viens; OPUS ONE RECORDS: "Three Spanish Songs", "Of Honey and Vinegar" – belle Wallach; LRP RECORDS: "A Poet to his Beloved" – Ronald Senator; GLOBAL VILLAGE MUSIC: "ALHAMBRA performs Judeo-Spanish Songs", "ALHAMBRA; The Art of Judeo-Spanish Song"; AIJLOSSCHALLPLATTEN / KOCH: "ALHAMBRA: The Joy of Judeo-Spanish Song"; SPECTRUM RECORDS: "Judeo-Spanish Romanceros – THE BROKEN CONSORT"; PRESTIGE/INTERNATIONAL RECORDS: "Folksongs Far and Near", "The Gardners: International Folk Songs"
ALHAMBRA APPEARANCES
Purcell Room, Almeida Theatre (London), U.K. Tour; Istanbul; Vilnius, Lithuania; Quebec, Canada; Bogota, Colombia; San Juan, Puerto Rico; Cordoba, Spain; Merkin Hall, Weill Recital Hall, Jewish Museum (New York), Skirball Museum (Los Angeles). Tours throughout the U.S.
EDUCATION, AWARDS AND HONORS
Doctor of Musical Arts degree in Voice and Music Literature (1980): Eastman School of Music, student of Jan DeGaetani. Fulbright grant (1997); National Endowment for the Arts Solo Recitalist grant (1992 – 1993); Recording grant (Alhambra) – Maurice Amado Foundation (1993); First prize: Lind Solo Song Award for composition "Go Away Tango" (1989); Finalist (Alhambra): Concert Artists Guild Competition (1986); International Who'sWho in Music (1989)
Master Classes
Jerusalem Music Centre; Rubin Academy of Music (Tel Aviv University); Levinsk Institute (Tel Aviv); The University of Chicago; The University of California (San Diego); Rice University (Houston); State University of New York (Buffalo & Geneseo); Manhattan School of Music; Mannes College of Music; University of the Arts (Philadelphia); University of Massachusetts (Amherst); De Paul University (Chicago); University of Illinois; University of Texas (Austin); Southwest Texas State University.